Vanilla Hair and Beauty - Nails, Hands & Feet
A regular manicure or pedicure keeps nails tidy and improves their appearance, the skin is cared for and high quality products are used to promote strength and growth of the nails. A homecare plan may be recommended to maintain and enhance the treatment at home.

So often we abuse and neglect our hands and feet so every once in a while they deserve a good pampering. The combination of these treatments is ideal to help you feel better about yourself. Your hands and feet will be massaged, moisturised and tidied, finishing with a nail colour of your choice. Choose between standard maintenance treatments or the luxurious ranges for a more pampering experience.
Manicures
Luxury Manicure
Pamper your hands and nails with a luxury manicure, including cuticle trim, shape, buffing, paraffin wax heat treatment, luxurious massage reviving hard working hands and finished with a polish.
50 minutes £22.00

Manicure 30 minutes £15.00

Quick Fix 20 minutes £10.00
Cuticle tidy, shape, massage and polish.

File and Polish 15 minutes £7.00
Nail Art from £1.00
Gel/Acrylic Nail Extensions
Instantly makes nails longer with tips followed by an overlay of gel/acrylic, which keeps nails strong. Choice of clear, colour and french polish. Gel/acrylic does not chip like nail varnish.
90 minutes £25.00

Overlays on Natural Nails
This involves application of gel, acrylic, fibreglass or silk over natural nails to make them strong.
60 minutes £22.00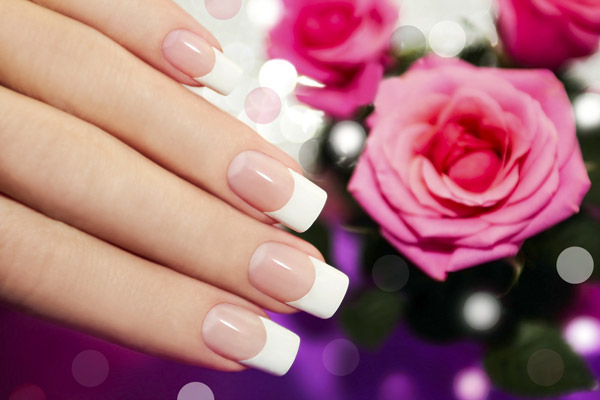 Sculptured Nails
This involves making a nail out of product but is as strong as gel/acrylic overlays.
90 minutes £35.00
Infills
Recommended every 2-3 weeks to rebalance the extensions/overlays and replace the gel/acrylic to make sure your nails stay looking great.
Same colour £20
Different colour £23

Nail Repair/New Nail £3.00

Soak Off
Removal of nail enhancements and basic manicure. £10.00 deducted if having new nail extensions or overlays on the same day.
£15.00
Gel polish inc shape
Varnish that lasts like a gel, zero drying time, no chips or smudges for upto 2 weeks
Colour £15.00
French £20.00
Removal £10.00 (or £5.00 if having Shellac reapplied)
Pedicures
Luxury Pedicure
A luxury pedicure to revive tired, hardworking feet. This include a foot soak, scrub, hard skin removed, massage, cuticle work, paraffin wax, file and polish.
60 minutes £22.00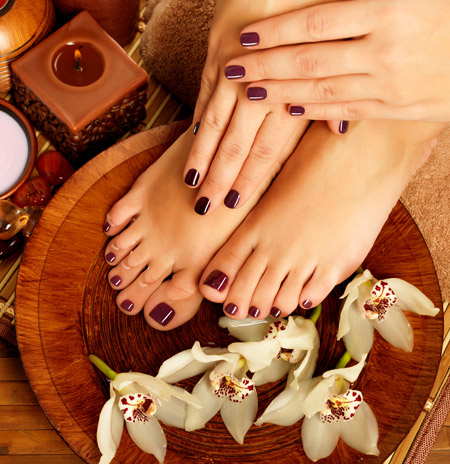 Pedicure
This includes a foot soak, hard skin removed, massage, cuticle work, file and polish.
40 minutes £15.00

Calgel overlays £22

Overlays on Natural Nails
60 minutes £18.00

File and Polish
This includes a shape and choice of colour on your toes.
£7.00
Gel polish inc shape
Varnish that lasts like a gel, zero drying time, no chips or smudges for upto 2 weeks
Colour £15.00
French £20.00
Removal £10.00 (or £5.00 if having Shellac reapplied)